Welcome to Ichiban!
We have been award on the Local Siuslaw Newspaper for:"The Freshest Sushi in town!"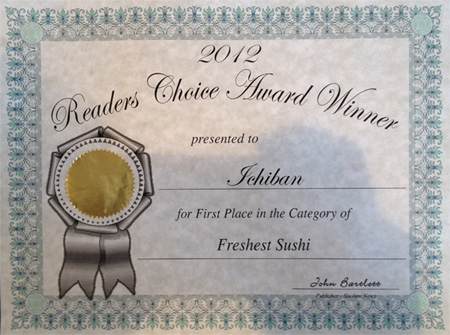 Ichiban Restaurant & Lounge
Call for Take-Out Order or Reservation :
541-997-8868
Janpanese and Chinese Cusine & Sushi Bar
Thank you for visiting our website, you would found out more information on the website.
Welcome to come to Ichiban Restaurant for Dine in or Take out, Gift Card is Available! No Minium purchase.
We have the take out menu is available to download, Please click this link "To Go Menu" to download it,and open the file with adobe reader pdf file.
Location at 1179 Highway 101, Florence.
Ichiban Restaurant has the Lunch Special $6.95 & Senior Meal $6.75 now! Come check out our Good Deal Specials:-)
Kid's Menu is Available (age 10 or under)
New Authentic Szechuan Menu
7 days a week, start 11:00am to 9:00pm
Business Hours: 11:00am-9:00pm
7 Days a week!
This week's Specail

First Lady Roll $10.00
Tempua Shrimp,Avocado Inside, Tempura Crumbs, Tuna, Crab, Tobiko, spicy sauce and Eel sauce topping.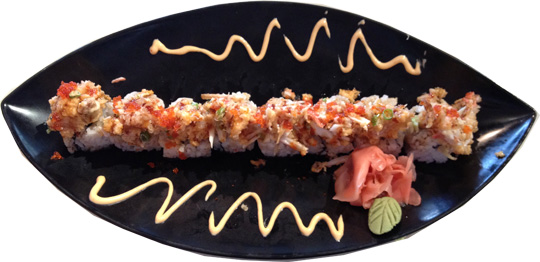 Supreme Vegetable Roll $10.00
Steam Asparagus, carot, cucumber, Avocado, Romain Lettuce inside, Avocado topping with green onions, Purple cabage and carot.(The most Healthy Sushi Roll. This Roll good for those people who has the health problem such as cholesterol, highblood pressure, no wheat, on diet,etc.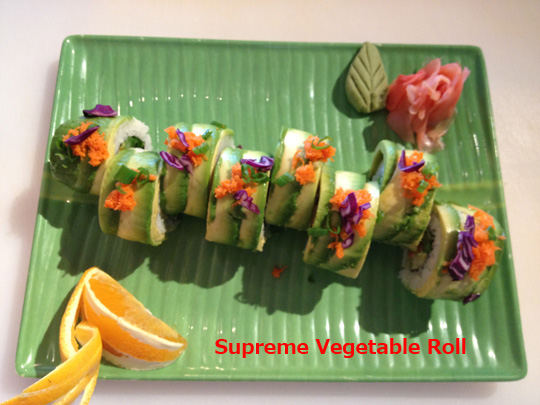 House Combo $10.00
B.B.Q Pork, Fried Shrimp, Sweet Sour Chicken, Diced Almond Chicken, Pork Fried Rice, Serve with a cup of soup
Daily Combo $10.00
Fried Shrimp, Honey Chicken, Chicken Lo Mein, Pork Fried Rice, Serve with a cup of soup
______________________________________________________
Senior Citizen's Menu
$6.75
Serve with Soup or Green Salad; Add $1 for both
Serve with Pork Fried Rice or Steam Rice

Choice of One Items Below:

Sweet Sour Chicken
Sweet Sour Pork
Orange Chicken
General Tao's Chicken
Mar Far Chicken
Egg Foo Young (1)
Lemon Chicken
Almond Chicken Chow Mein
Kung Pao Chicken
Chicken Broccoli
Chicken Chow Yuk
Vegetable Deluxe
Mongolian Chicken
Szechuan Chicken
Chicken Chow Mein
Pork Chow Mein
Almond Fried Chicken
Soup, Salad or Hot Tea is Not Available for Take Out Orders.
Additional Charge may be applied for Substitution.
-----------------------------------------------------------
New Authentic Szechuan Menu
Chong Qing Spicy Chicken 重庆辣子鸡   $12.00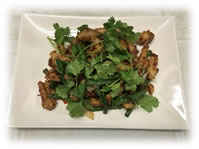 Sliced Beef in Hot & Spicy Gravy 水煮牛 $13.95

Eggplant with Hot Garlic Sauce 鱼香辣茄子$10.00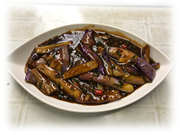 Chong Qing Spicy Tofu 辣子豆腐 $11.95

Salty Pepper Tofu 椒盐豆腐 $11.95

Salty Pepper Prawn 椒盐虾 $13.95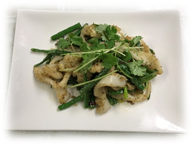 Salty Pepper Squid 椒盐鱿鱼 $13.95

Green Bean Chicken with Garlic Sauce蒜蓉四季豆鸡 $10.00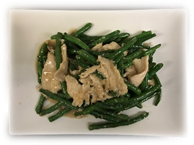 Boil Fish in Hot & Spicy Gravy 水煮鱼 $12.95